3 Day Clinical Course All on 4/6 with Live Surgery
Course Overview
In most cases, maxillary and mandibular bones suffer from various degrees of atrophy. In many cases the patients are unwilling, or their health does not allow to undergo complicated and poorly predictable procedures involving high risks, dramatic costs and a longer time for treatment completion.
Modern techniques of totally edentulous jaw rehabilitation involve special techniques with special implants, easy to perform in a well-trained team, able to avoid complicated bone grafting procedures, offering the patients fixed teeth immediately after surgery.
In this 3 day course you will gain the most professional and comprehensive knowledge regarding the all on 4/6 concept. The course is based on our experience and is clinically proven and evidence based concept for the advanced management of a totally edentulous patients.
A step by step guide with practical tips and tricks will be included in this unique and comprehensive course with detailed procedural protocol from implant placements to temporization, to impression and final prosthesis.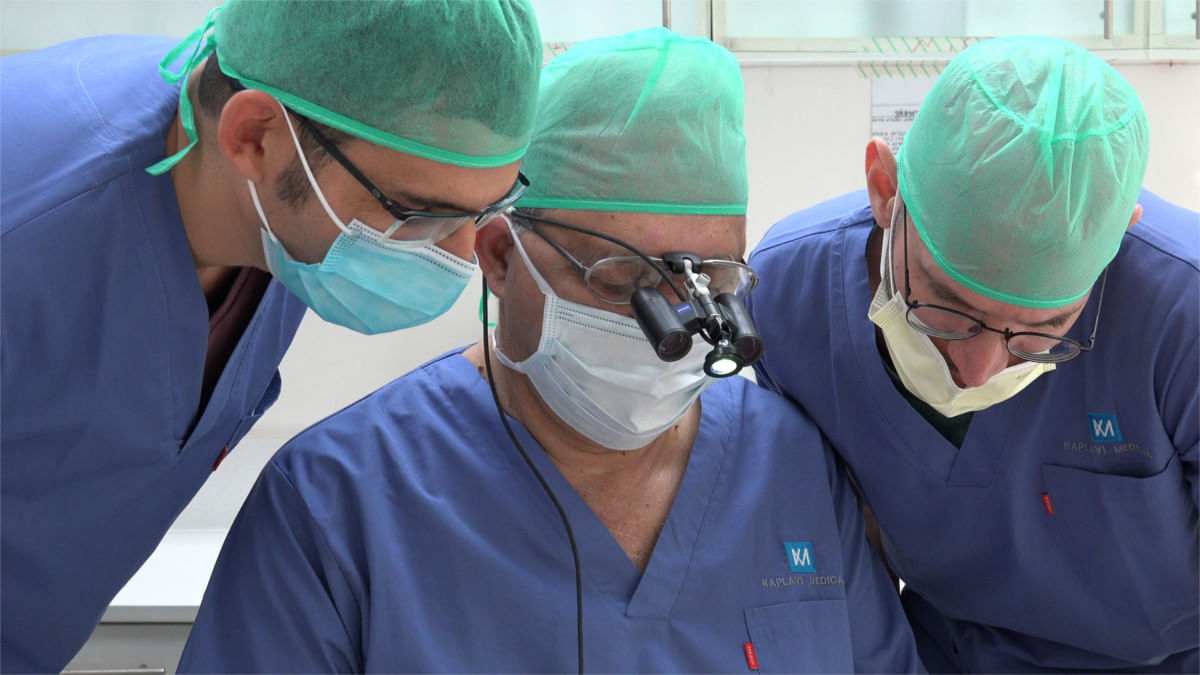 Course Program
Day 1
09:00 – 13:30, 14:30 – 19:00 Theory
Registration and team introduction.
Prevalence of total edentulism in the western world and opportunities.
Classification of the maxillary and mandibular resorption.
Introduction of All-on-4/6. Fixed and immediate graftless rehabilitation.
Treatment planning according to the stage of bone atrophy.
CT planning of All-on-4/6 cases.
Step by step surgery presentation of All-on-4/6 techniques in maxilla and mandible.
Advantages of tilting posterior implants.
Surgical principles for immediate implantation and immediate loading.
Advantages of the All-on-4/6 techniques versus grafting approaches.
Indications and contraindications for the All-on-4/6 technique.
Different kinds of prosthetic components used in All-on-4/6 technique.
How to locate the insertion point for the posterior tilted impl ant in the maxilla & mandible.
Tilting of posterior implant at an appropriate angle using All on 4/6 guide.
Flapless CT guided implants placement in All on 4/6 technique.
Resection versus preservation approach of the maxillary bone heights.
Decision making of immediate or delayed loading of implants.
Ways of achieving adequate primary stability of the implants for immediate loading.
Different type of immediate provisionals. Chair side or dental l ab made.
Delivery of the immediate provisional.
Selection of appropriate multiunit abutments available on the market.
Logistic preparation and key points for interdisciplinary team work.
Pre-surgical preparations – prosthetic analysis – Prosthetic driven surgery.
First teeth and then implants (correct planning).
Types of anesthesia.
Preop, intraop, postop strategies.
Day 2
09:00 – 13:30 Live surgery all-on-6
14:30 – 19:00 Final prosthetic protocol
Screw retained versus cemented final restorations. Advantages and disadvantages of each method.
Step by step impression making and prosthetic procedures to res tore the All on 4/6 cases.
Different types of the final prosthesis: hybrid fixed denture, full arch PFM, full arch zirconia bridge, toronto bridge.
How to finalize final PFM full arch prosthesis with excellent esthetics and accuracy in 3-4 appointments saving considerable chair time.
Permanent prosthetic solutions: removable versus fixed.
Day 3
09:00 – 13:00 Hands on
All-On-4/6 Hands-on session on high-quality models.
Hands on with the various prosthetic accessories needed for the All-on-4/6 concept.
Hands on of duplicating the provisional, for transferring to th e lab all the inter-arch relations needed for fabricating the final prosthesis, saving considerable chair time.
14:00 – 19:00 Complication management and case presentations
Recognize, diagnose and manage potential surgical and prosthetic complications, and how to avoid them.
How to manage single and multiple implant failures in full arch solutions.
How to manage abutment screw loosening.
How to manage soft tissue irritation.
How to deal with potential speech issues.
Infection concerns.
Post treatment follow up – patient recall (strategies and goals).
Case presentations.
How to market and get higher patient acceptance.